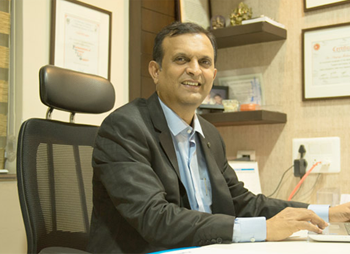 Dr. Sanjay Mohanchandra
BDS, MDS (Oral & Maxillofacial Surgery
Dr. Sanjay Mohanchandra did his BDS in 1988 from Govt. Dental College, Bangalore. He did his MDS in 1993 specialized in Oral & Maxillofacial Surgery from Govt. Dental College (Punjab).
Dr. Sanjay Mohanchandra had been in the teaching profession from 1993 to 2013 in various dental institutions under Rajiv Gandhi University of Health Sciences. He has published many articles & journals during his tenure. He has served as a post graduate teacher, guide and examiner for various universities in India.
He is a member of many associations like the Indian Dental Association, Indian Society of Oral Implantologists and Association of Oral & Maxillofacial Surgeons of India.
He founded Ashirwad Dental Clinic in the year 1993. He has undergone extensive training in the field of Implantology, Aesthetic Dentistry, Laser Treatment and Maxillofacial Surgery.
Dr. Sanjay Mohanchandra has the experience of placing more than 2000 Implants successfully on different patients.
He is trained in BASAL IMPLANTOLOGY where in, the complete set of missing teeth can be replaced in 72 hours with fixed dentures.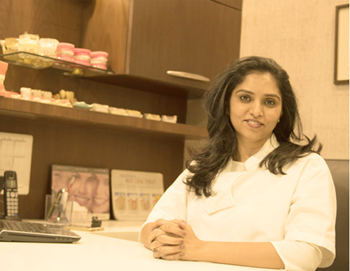 HEMALATHA SANJAY
BDS., MDS ( Orthodontics)
Welcome to Ashirwad dental clinic, the office of Orthodontist Dr. Hemalatha Sanjay. Conveniently located in JP Nagar 6th phase, Bangalore. Dr. Hemalatha Sanjay is dedicated to providing quality orthodontic care to children, teens and adults using modern braces and technology, such as the revolutionary Invisalign, lingual braces and aesthetic braces
Dr Hemalatha Sanjay earned a B.D.S. degree in 1996 from Dayananda Sagar College of dental sciences, Bangalore University. She joined her masters in orthodontics in 1999. She has been in practice for nearly 20 years.
In the past, Dr. Hemalatha Sanjay has worked as a teacher and a Post graduate guide for 13 years in various dental institutions. During her tenure she has published many articles in national and international orthodontic journals. Dr Hemalatha Sanjay has given presentation about her personal experience in timing of treatment and treatment modalities using innovative appliances in her practice. She is a member of the Indian Orthodontic society, Indian Dental Association, the American Association of Orthodontists, World Society of Lingual Orthodontics , Orthodontic Implant Society and Indian Academy of Aesthetic & Cosmetic Dentistry
Dr Hemalatha Sanjay has done various certifications in India and abroad related to clear aligners , lingual orthodontics, implant supported orthodontics, cosmetic dentistry, Pediatric dentistry and prosthetic dentistry. She and her husband Dr Sanjay Mohanchandra have two sons, Siddhant & Aaditya.